Welcome to Reception class page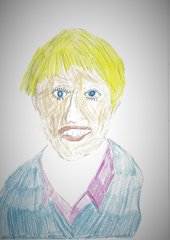 Ms Jules
R1 Teacher/EYFS Lead
Ms Stewart
R3 Teacher
Ms Asamoah
R2 Teacher
Reception Newsletter
We have three amazing Reception classes at Rushey Green, led by Jules Davis. In Somalia class, you will find Jules and Ms Lockwood. Jules loves anything' outdoorsy' but is especially passionate about 'forest school' learning activities so you will often find her pond dipping, looking for mini beasts and bugs as well painting the odd tree or two with mud and water. Jules loves to read and act out stories with the children. Her favourite book is 'Room on the Broom' by Julia Donaldson. More recently Jules has developed a love of cooking and delights in attempting to cook many wonderful recipes (after all, it's all about the process and not the end product!) If you're looking for a creative person then Ms Lockwood is it. Her hobbies are reading, painting, making cards and sewing. She is so creative and can turn her hand to anything. She is a great team player, who is always organised and loves to keep a tidy classroom!
In Ghana class you will find Ms Asamoah, who loves teaching. Ms Asamoah says the best part is when the children come into school smiling and bursting with excitement to share their news with her and the class. She enjoys role playing with the children and finding out what the children's interests are. She loves to read for herself and to the children. Her favourite children's author is also Julia Donaldson, however, her favourite book is 'The Gruffalo'. Ms Asamoah likes to take the children on school trips and has been to Mudchute Farm, the Maritime and Horniman Museum and Catford Theatre to name but a few. You will also find the caring, calming TA Ms Ollennu in Ghana class. Ms Ollennu is originally from Ghana herself. She enjoys creative activities and making everyone happy. Ms Ollennu is a very organised person who likes to see everything done to perfection. Teaching and supporting children in the early years is her passion and she is always willing to learn from everyone! Our third member of staff in Ghana class is Mrs Morgan who supports children on a 1:1 basis. Mrs Morgan is a very creative person and is always on hand to make the costumes and outfits for our shows.
Our third reception class is Nigeria class. Here you will see Ms Stewart and her TA Mrs Broomfield. Ms Stewart is a very creative person who loves baking. She TRIES to bake cakes, although they don't always come out as expected. Her favourite cake to bake is carrot cake, as it is a great way of making veggies taste nice! Ms Stewart has a passion for world culture and loves travelling to different destinations to learn more about people and their culture. She has also visited Nigeria, as well as other countries in different continents. Mrs Broomfield is currently on maternity leave but she loves animals and has two cats called Betsy and Chester. Chestier is the size of a fox! If she didn't love children so much, she would have been a vet. Its's just a well she works in Nigeria class as Ms Stewart is terrified of creepy crawlies and Mrs Broomfield is always there to shoo them away!
Finally, we are very lucky to have Mrs Alliband who works across all three classes, four days a week. Mrs Alliband has worked at Rushey Green for 40 years and has seen many changes take place. She is now teaching many children of the children she taught all those years ago. Mrs Alliband is also the Senior Midday Meals Supervisor, so you will also see her in the lunch hall and playground every day.
The Early Years Foundation Stage Curriculum is made up of seven areas of learning. Three Prime areas, Personal, Social and Emotional Development, Physical Development and Communication and Language. Then four Specific areas, Literacy, Mathematics, Understanding the World and Expressive Arts and Design.
None of these areas can be delivered in isolation from the others. They are equally important and depend on each other. All areas are delivered through a balance of adult led and child-initiated activities.
A big part of our learning is through sensory play. Sensory play gives the children the freedom to explore a huge range of experiences through touch, smell, hearing, seeing and hopefully not too much taste! Reception children can often take their messy play further by using it to build complex pretend words, develop language and early mark-making skills, and explore their creativity. These activities often engage the children the most as they are fun and are open ended to all the learning opportunities we provide. Therefore, when your child comes home with a tiny bit of paint or mud on them, it actually means they have had a great day and developed their learning further. (Please note we do provide aprons and children are actively encouraged to wear them though)
Hopefully, one of the biggest achievements your child will make is learning to write their name. It is also one of our proudest moments when they achieve this. At Rushey Green we follow the phonics programme 'Letters and Sounds', which is a systematic approach for teaching children to read using their phonic knowledge.
At Rushey Green, we love to visit places linked to our topics that we cover over the course of the year. As the children are still quite young, we do appreciate as much support as we can from parents/carers to help us out on these trips. So, if you are able to help us please don't be shy in volunteering, we really can't do them without you!
We work hard in reception throughout the year, so that we are prepared to carry on our journey into Year 1. To make sure we are ready, we take home a book from our class library everyday as well as a 'home reading' book twice a week that We read to our parents/carers. High frequency words are also sent home at the beginning of the second half of the Autumn term. There are some links to pages around reading, writing and phonics below that will help you and your child develop their skills further.
Supporting your child's development
In Reception we enjoy being active and take part in a PE session once a week with our class teachers. It's really important that we practice our undressing and dressing skills at home before we start school so that we can change for our lesson independently. It really helps us if our parents/carers buy us trainers or plimsolls with velcro as it is quite difficult for most of us to tie our shoe laces! We leave our PE kit in a named bag in school so that we always have it and then we never have to miss out! (These are then taken home every half term to be washed)
As you can see, we are a very busy year group who never stop learning. Our highlight of the year though must be our Christmas production. Every child has a role, be it singing, dancing, acting or narrating. We say it every year, but I know one day we will see one of our amazing reception children treading the boards in a West End Show! (Let's just hope they remember us then!)
Thank you for taking an interest in our year group page. If you have any questions about anything you have read, please contact Jules at admin@rusheygreen.lewisham.sch.uk
Have a great day!
The whole school has been learning from the #blacklivesmatter campaign. Take a look at the writing and artwork from our reception children:
Somalia Class - Bubble
The whole school has been learning from the #blacklivesmatter campaign. Take a look at the writing and artwork from our nursery and reception children:
Nigeria Class - Bubble