Welcome to Reception class page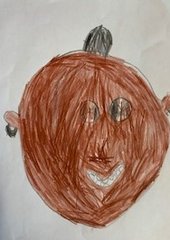 Buckiesha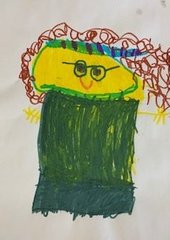 Ines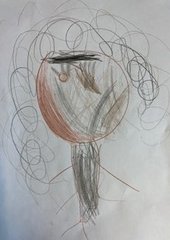 Thelma
New to Reception Presentation July 2021
Reception Newsletter
Welcome to our Reception class page.
Reception is led by Jules and we have three amazing classes at Rushey Green.
In Somalia class you will find Jules, Tom and Ines. Jules loves anything outdoors but especially 'forest school' where you will find her pond dipping, looking for mini beasts and bugs as well painting the odd tree or two with mud and water. Jules loves to read and act out stories with the children. Her favourite books are the 'Supertato' collection by Sue Hendra. More recently Jules has developed a love of cooking and delights in attempting to cook many wonderful recipes (after all, it's all about the process and not the end product!) Tom loves cooking for his family too and tries to think of new recipes every day! At the weekend you can find Tom in one of two places that are special to him, Lush, because Tom loves to smell lush and, in the woods, walking his dog, Bella. Currently Tom is teaching Bella to play fetch and come back when he calls her name. After a busy day of shopping and walking you will find Tom snuggled on the sofa with Bella and a nice hot chocolate and a gooey brownie. Finally, we have Ines who is from Portugal. She likes to learn languages, and already knows how to speak four languages they are Portuguese, French, Spanish and English, and she also knows a few words in Romanian and Italian. Ines likes animals and has a few pets at home such as a cat, a guinea pig, chickens and fishes. She has a daughter called Daniela, who is 8 years old and loves maths.
​In Ghana class you will find Rozzy who enjoys painting and swimming in the sea. She also enjoys being outside where she loves to walk. Her favourite hobbies are making things and dancing. Buckeisha says music is her medicine so you will either hear her singing or humming some sort of song and you might catch her break out a dance move (She sometimes thinks she's a choreographer). If she's not doing either of those things she's probably cooking, but mostly EATING. At the weekend she loves to watch movies, see her friends but mostly she enjoys taking the little people in her life out (her nephews and nieces). You'd think she'd seen enough of children during the week, but she lives through the children, they make her feel free and alive and forever young. Hence why she loves early years it's honestly the best year to be in. It can be challenging but every day something new happens and there are a lot of mini comedians in the early years.
Our third member of staff in Ghana class is Thelma who supports children on a 1:1 basis. She loves working closely with all children and she especially loves reading story books to the children as it helps to open and develop their imagination, which they can then transfer into their writing. Mrs Morgan loves being creative and enjoys demonstrating these skills when making class displays and our costumes for the school productions. In her spare time, she loves to cook and experiment with new vegan dishes. She also enjoys going on green chain walks in and outside London. She is also a Master Guide in Pathfinders, which is a Youth Club for 4-15 year olds.
Our third reception class is Nigeria class with Lily as class teacher. Lily loves travelling to different countries all over the world and her favourite place she has visited is Iceland! At school Lily likes to sing nonsense rhymes with the children, especially one called 'Bing Bong Banana' which was made up by her uncle when she was a child! She also enjoys acting out stories with the children, one of her many favourites is 'Room on the Broom' By Julia Donaldson. Lily grew up in Kent and moved to London when she trained to become a teacher and has stayed here ever since. She enjoys going on walks in the countryside (except for walking uphill!) and believes being out in nature is good for your well-being, so she loves taking the children to Forest School each week! After a lie-in, she enjoys spending time with her friends and family at the weekends.
The Early Years Foundation Stage Curriculum is made up of seven areas of learning. Three Prime areas, Personal, Social and Emotional Development, Physical Development and Communication and Language. Then four Specific areas, Literacy, Mathematics, Understanding the World and Expressive Arts and Design.
None of these areas can be delivered in isolation from the others. They are equally important and depend on each other. All areas are delivered through a balance of adult led and child-initiated activities.
A big part of our learning is through sensory play. Sensory play gives the children the freedom to explore a huge range of experiences through touch, smell, hearing, seeing and hopefully not too much taste! Reception children can often take their messy play further by using it to build complex pretend words, develop language and early mark-making skills, and explore their creativity. These activities often engage the children the most as they are fun and are open ended to all the learning opportunities we provide. Therefore, when your child comes home with a tiny bit of paint or mud on them, it actually means they have had a great day and developed their learning further. (Please note we do provide aprons and children are actively encouraged to wear them though)
Hopefully, one of the biggest achievements your child will make is learning to write their name. It is also one of our proudest moments when they achieve this. At Rushey Green we follow the phonics programme 'Little Wandle' which is a systematic approach for teaching children to read using their phonic knowledge.
At Rushey Green, we love to visit places linked to our topics that we cover over the course of the year. As the children are still quite young, we do appreciate as much support as we can from parents/carers to help us out on these trips. So, if you are able to help us please don't be shy in volunteering, we really can't do them without you!
We work hard in reception throughout the year, so that we are prepared to carry on our journey into Year 1. To make sure we are ready, we take home a book from our class library everyday as well as a 'home reading' book twice a week that WE read to our parents/carers.
In reception we enjoy being active and take part in a PE session once a week with our class teachers. It's really important that we practice our undressing and dressing skills at home before we start school so that we can change for our lesson independently. It really helps us if our parents/carers buy us trainers or plimsoles with velcro as its quite difficult for most of us to tie our shoe laces! We leave our PE kit in a named bag in school so that we always have it and then we never have to miss out! (These are then taken home every half term to be washed)
As you can see, we are a very busy year group who never stop learning. Our highlight of the year though must be our Christmas production. Every child has a role, be it singing, dancing, acting or narrating. We say it every year, but I know one day we will see one of our amazing reception children treading the boards in a West End Show! (Let's just hope they remember us then!)
Thank you for taking an interest in our year group page. If you have any questions about anything you have read, please contact Jules at admin@rusheygreen.lewisham.sch.uk
Have a great day!