Welcome to our Year 1 class page.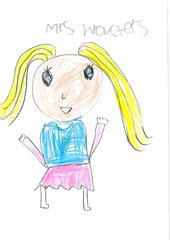 Ms Walters
Romania Class Teacher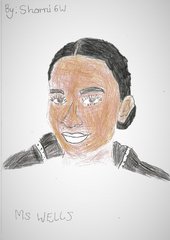 Ms Wells
Poland Class Teacher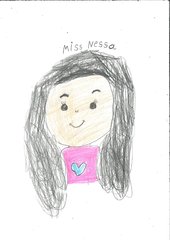 Ms Nessa
Turkey Class Teacher
Year 1 Newsletter
Our Year 1 team has three passionate and excited teachers. Miss Wells has been at Rushey Green since 2018. She loves her lessons to be fun and interactive; if she can add a quirky song or dance to a lesson then she will! Miss Wells is a superb skier and is now teaching her 8-year-old daughter.She also loves to travel and shares her experiences with her class. We are also very lucky to have Miss Nessa and Mrs Walters who are both new to our Rushey Green family and have lots of fresh and innovative ideas as to how we can make the children in Year 1 have a fantastic year! Miss Nessa can't wait to add to the vibrant atmosphere at Rushey Green; she loves animals and has quite the collection of pets. This is Miss Nessa's first time teaching in London, so we are ecstatic that she has chosen to join Rushey Green! We are super excited to have Mrs Walters teaching in Year 1 as well. She has a love for reading that she is really looking forward to sharing with us all. Mrs Walters is great at yoga, hopefully she will teach us some beginner moves!
We have some amazing teaching assistants in Year 1: Miss Wells and Poland Class are supported by Ms Thomas and Ms Simpson, Miss Nessa and Turkey Class are supported by Mrs Mehmood and Mrs Walters is supported by Mrs Couchman. We also have a lot of additional teachers and teaching assistants working with us to teach reading, P.E., music and computing. We have a fun curriculum in Year 1 and cannot wait to teach it! We work hard as a team to make sure all the children we teach have the best time at school.
As part of the Year 1 curriculum, the children learn about: different types of animals, our local area and its history. We also love to get messy! We love getting out the art materials, cooking, making and designing, and much more! We take an active part in Forest Schools and if we can take our learning outside we will! At least 3 times a year we visit the forest and build dens, make habitats for woodland creatures and learn about the environment. These sessions always end with a nice cup of hot chocolate! Our classrooms are always bustling and busy places to be, we encourage the children to talk about their learning and discuss what they have learnt. We love to celebrate the children's achievements and proudly show others members of the Rushey Green family!
We are always very proud to take our children to visit Catford and beyond and always welcome parents to come along too! (Hopefully educational visits will recommence soon in the academic year)
To help us with our learning, we practise our maths, handwriting and spelling at home. We also complete project homework around our topics.
If you have any questions about anything please click on the contact us link.
Have a great day!
Year 1 Team