Welcome to our Year 1 class page.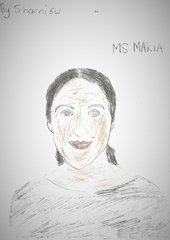 Ms Maria
1P Teacher/Year 1 Lead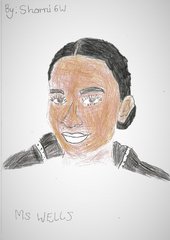 Ms Wells
1W Teacher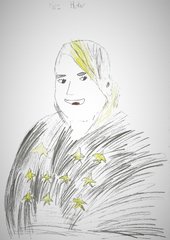 Ms Hunter
1H Teacher
Year 1 Newsletter
Year 1 is led by Ms Maria, who joined Rushey Green in September 2019. She loves working at our school and is looking forward to meeting many more children and families. Ms Maria loves cooking; her family come from Cyprus and is used to having a house full of friends and family. There are 2 other brilliant teachers in Year 1. We have the incredibly talented Miss Wells who always makes her lessons fun, if she can add a quirky song or dance to her lessons then she will! Miss Wells is a superb skier and is now teaching her 7-year-old daughter. Miss Wells loves to travel and shares her experiences with her class. We are also lucky to have Mrs Hunter on the Year 1 team. She enjoys spending time with her daughter and has another baby on the way! We are all super excited about meeting the new arrival!
We have some amazing teaching assistants in Year 1: Ms Maria and Turkey Class are supported by Miss Lydia and Mrs Mehmood, Ms Wells and Poland Class are supported by Mrs Rodney and Mrs Hunter is supported by Mrs Simpson. We also have a lot of other teachers and teaching assistants working with us to teach reading and phonics. We make the Year 1 Curriculum fun, engaging and exciting. We work hard as a team to make sure all the children we teach have the best time at school. The children are taught PE by Coach Arthur and Music by Mrs Wright, the children really look forward to these lessons.
As part of the Year 1 curriculum, the children learn about: different types of animals, our local area and its history. We also love to get messy! We love getting out the art materials, cooking, making and designing, and much more! We take an active part in Forest Schools and if we can take our learning outside we will! At least 3 times a year we visit the forest and den build, make habitats for woodland creatures and learn about the environment. These sessions always end with a nice cup of hot chocolate! Our classrooms are always bustling and busy places to be, we encourage the children to talk about their learning and discuss what they have learnt. We love to celebrate the children's achievements and proudly show others members of the Rushey Green family!
We are always very proud to take our children to visit Catford and beyond and always welcome parents to come along too!
To help us with our learning, we practise our times tables, handwriting and spelling at home. We also complete project homework around our topics.
29-03 July 2020: Turkey class bubble have been having more fun outside in the pond area. They have even adopted a snail! Have a look at the latest photos.
22-26 June 2020: We have had so much fun in our bubble this week. We have been doing lots of learning outside in the sunshine!
15-19 June 2020: This week 1P bubble have been making leaf necklaces in our Forest School session.
In Art we have been shaping clay in to different shapes. Keep an eye on our webpage to see our final sculptures.
We have a great first week back in 1P.
We started the week thinking about how life and school have changed over the past few weeks. We draw the people in our bubble and drew our friends that are still at home. We wrote letters to our friends.
On Tuesday we had our Forest School afternoon. We collected different leaves. We thought about the size, shape and texture of the different leaves. We used them to print and create an amazing piece of art!
Throughout the week we have been learning to weave. Keep an eye on the website and our page to see how the project progresses!
Turkey Class - Bubble
22/06/2020
The 1W Bubble celebrated Windrush Day today! We listened to 'Windrush Child' by John Agard and looked at some pictures and spoke about what happened 72 years ago!
We then listened to Floella Benjamin's story and discussed why some people might not have been so welcoming.
We decorated our ships and drew The Caribbean and The UK with the Atlantic Ocean running in between with chalk, where we placed our boats and acted out the journey.
The children in the Poland class bubble have been taking part in Forest School today.
To start with, they have been collecting leaves from a variety of trees in our playground and learning their different names. Afterwards they made prints of the different leaves which they found. Take a look at their art work:
Poland Class - Bubble