Junior Leadership Vision
To make an impact and make Rushey Green Primary the best school in Lewisham.
JLT
Nicole
Quality Of Education Leader
Hello my name is Nicole, I'm 11 years old and I'm the Quality Of Education Leader. I am also in class 6Ca( Canada Class). My goal is to ensure that students love learning and also to make sure that their education is comfortable for them. In the JLT ( Junior Leadership Team ) I will make sure that students in school reach their full potential. By being the Quality of Education Leader, I hope to gain skills so that I can be prepared for the future. As I am a young leader I have to be a role modeI towards the younger students. Another thing pupils need is HAPPINESS! Sometimes it's not just about being hard on yourself because that can cause stress. Things I enjoy doing: dancing, singing, cooking, baking, drawing and sports. My favourite sports are Netball and Track. We are all UNIQUE.
Thikazharan
Quality of Education committee
Hello, my name is Thikazharan and I am currently 10 years old. I am in 6CA (Canada) and have been elected as part of the Quality of Education team .I will ensure that everyone will have a high standard of education. I meet up with the rest of the team 1-2 times a week, as well as meet with the headteacher to discuss our ideas. We try our best to make sure everyone has an equal and enjoyable learning style, suitable for themselves. I like to solve mathematical equations and enjoy playing football. I like to make friendships with other people and am happy to help anyone who has a problem so that they can enjoy school.I try my best to improve our school and think my hardest to ensure that everyone has an equal and important education. In the future, I would like to bring flying cars to the roads of out London which are eco friendly and reduce the time of waiting in traffic. I am quite experimental and like to do various science experiments. My favourite subjects are maths and science and love to participate in all lessons and help out with others who are stuck. You will often see me playing football at break and preventing fights from happening
Shammah
Junior deputy head
I am the deputy head of the junior leadership team (JLT). I am 11 years old and I am in 6U. With the help of the junior head, I help and supervise all members of JLT by weekly gathering with them, Miss Stacey and Mrs Williams to think of ideas and ways to make the school a better and safer place for the rest of Rushey Green. I love drawing and writing stories. Music is one of my favourite things. I am kind of sporty but I usually just play hockey with my friends. I also play the guitar in the orchestra and I sing in the choir after school. There are so many opportunities for everyone to choose from. I love changing things to make them better and I always try to improve myself. I might not always be optimistic but I know that this school is amazing and is reaching higher heights everyday.
Ashlee
Quality of education committee.
Hello, I'm Ashlee and I'm a part of the Quality of education committee. As a member of the JLT, I hope to make sure Rushey Green Primary school is a safe and happy place for all of us to learn at. Quality education is very important to me and the rest of the JLT and I think I can for all of us when I say that we will make a difference to the school. I know rushey green is in good hands with the JLT.
Destiny
Pupil Voice Committee
Leah
Pupil Voice Committee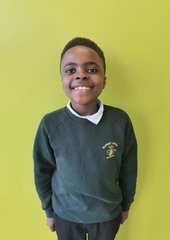 Joshua
Pupil Voice Committee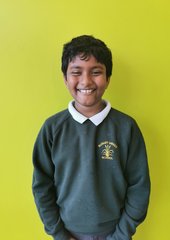 Rakeesh
Quality of Education Committee
Aicha
Quality of Education committee leader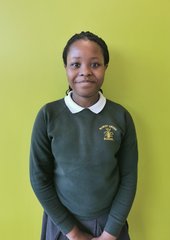 Shimrana
Quality of Education Committee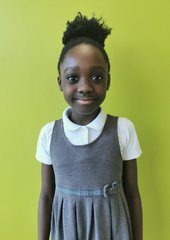 Amma
Safety and Wellbeing committee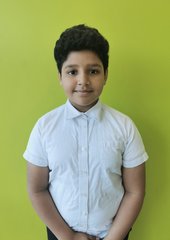 Mohannad
Safety and Wellbeing committee