Welcome to Rushey Green Primary School
Welcome to our school and thank you for taking the time to find out more about what it is that makes our school unique.
Rushey Green is a larger than average community primary school. While most pupils live locally, a small number choose to travel some distance to get to school. We are an inclusive, multi-cultural learning community who embraces and celebrates the cultural diversity that makes our school so vibrant and special. We are lucky enough to have a hearing impairment resource base called the Centre for the Deaf which is a non-signing resource base. Currently we have five pupils, supported by a team that includes specialist teachers and experienced support staff. The children are fully integrated into the school community but receive this specialist support within their classrooms and at times within the centre.
Children in the Early Years Foundation Stage are taught in the Nursery and three Reception classes. We are particularly proud of our Early Years provision as it provides the children in the community with a good start to their educational journey. The school has wraparound care onsite in the form of a breakfast and an afterschool club. This is housed in our spacious purpose-built accommodation which benefits from a number of playgrounds, outside spaces and an outdoor learning area.
At Rushey Green, we are a family of learners who value each member as an individual. Our aim is to ensure all children fulfil their potential as a result of a good education, nurturing relationships, a holistic approach to support and challenge coupled with academic rigour and learning that is fun and engaging.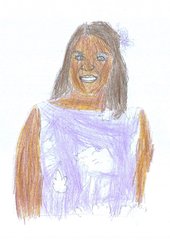 Mrs. Lisa Williams
Headteacher