Welcome to Nursery class page.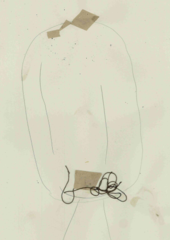 Mr Hamilton
Ladybirds Teacher
Nursery Newsletter
Supporting transition from Nursery to School
In the nursery we have Yvonne, Judith, Charlotte ,Ines and Aaron. Yvonne loves to connect with our families and grabs every opportunity to talk with them. Our families feel at ease in her presence as she listens and responds instinctively to their needs. Being a busy mum, she's always on the go. Her respite, is to put on her dancing shoes and let go to the pulsating rhythm of salsa music. She enjoys reading and can get lost in any book that offers depth and leaves her wanting more.
Aaron has a passion for literature and stories, one that he is keen to pass on to the next generation of learners. He loves the power of stories and their ability to help us make sense of the world around us. He feels strongly about the importance of verbal communication, emotional awareness and self-empowerment. He spends much of his free time either reading, writing or watching cartoons.
Judith loves to empower children to be confident, independent learners who ask questions, take risk and learn that making mistakes is part and parcel of learning. Creativity is at the core of her being. She puts her interior design skills to good use, transforming and creating stimulating learning environments that sparks children's interest. In her spare time she loves to immerse herself in nature, taking time to smell the flowers and to listen to the birds singing. Judith delights in eating food from around the world and feels that with her taste buds, she has everything it takes to be a good food critic. Emmmh, now there's food for thought!
Charlotte loves imaginative small world and role play. She loves to set up activities that have the wow factor! It makes her so happy to see excited children who cannot wait to get stuck in! She calls this, 'irresistible learning'! She loves to set up different role play areas such as air ports and ice cream parlours. Charlotte loves art and literature. Her favourite book is, 'where the wild things are.' She enjoys getting creative and is always looking for new and fun activities to do with the children. At home she loves to make cakes and puddings. Her favourites are banoffee pie and sticky toffee pudding! Unfortunately, she has had plenty of baking disasters, so I don't think she's ready for the Great British Bake off just yet!
Ines has just joined the nursery and is really looking forward to meeting all the children and families. She has lots of experience working with children in Early Years and is a very friendly, kind and helpful. Ines is open to learning more about the incredible world around her through the innocent eyes of the children she works with. She is very passionate about languages and speaks Portuguese, Spanish, French and English fluently. Ines is also a great fan of the band, Scorpions.
What's our approach to learning?
At Rushey Green we love play! Play is a vital medium through which children learn and develop. Children are active investigators with inquiring minds. We challenge and stretch them through exciting opportunities. We love to be scientists and we have even made mini volcanoes! We want to support children in becoming independent learners. It's their nursery, it's important for them to take ownership of their learning and make independent choices. We want them to become self-reliant, confident individuals. We have exciting areas full of resources that the children are encouraged to access themselves. If they fancy making a model, a beautiful collage or painting, they can. The choice is theirs. Essentially, we want them to love learning.
What's it like in the nursery?
We provide a caring fun, happy environment in a school which is rich in diversity. We value this wonderful diversity and promote equality. We support children in building strong friendships with adults and with their peers and to also enjoy each other's company. We love to get to know families and invite them in to our nursery. We have had parents/carers teach the children Chinese and Arabic writing. Parents/carers have read stories to the children, played games and done cooking with them. We are a warm and welcoming nursery with an open door. If you ever need a member of staff, we are here for you.
Thank you for taking an interest in our year group page. If you have any questions about anything you have read, please click on contact us and send an message to to Judith.