Welcome to our Year 3 class page.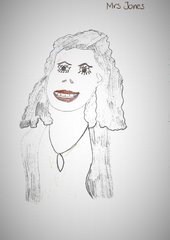 Ms Jones
3J Teacher/Year 3 Lead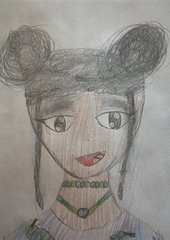 Ms Aboaku
3A Teacher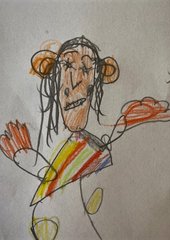 Ms O'Brien
3T Teacher
Year 3 Newsletter
We hope to tell you a little bit about what makes year 3 at Rushey Green, the best year group! Year 3 is led by Mrs Jones, who has an adorable pet rabbit called Smudge. Alongside her there is Ms Aboaku, who has a pet cat, called Rosie who will hopefully meet Smudge for a play date soon. We are also very lucky to have Miss O'Brien who has travelled all the way from Australia to work with us. Our classes are called Mexico, Brazil and Cuba. Ms Jones and Ms O'Brien have visited at least one of these countries and believe they're some of the most beautiful places in the world. The children also agree.In our year group, we have the best teaching assistants: Ms Eccleston, Ms Robinson and Ms Thomas. They work with groups and individual children who need extra help.
In Year 3 we are very excited by our learning. We really like learning about Ancient Egypt, The Stone Age, Rainforests and The British Empire. Many of our families come from somewhere in the British Empire so we have fun finding out more about this. In year 3, the teachers are great at writing their own stories which they share with the class. In our classroom we love to use books to help us with ideas for our writing. We enjoy discussing the books and characters and imagining our own. Ms O'Brien likes making her stories funny and interesting while Ms Aboaku's stories are a full of magic and mystery.
In Maths, we love to use different the resources to help us understand and to draw representations to develop our ideas. We also love problem solving where we have to work hard to find the answer, the teachers give us challenges which we find enjoyable and we feel very proud when we find the solution.
We love to explore and if it involves being messy, even better. One of our favourite activities is to use clay to create models during our different topics. Ms Aboaku is great with clay but is very messy. The teachers love art and DT, we enjoy painting, collage, drawing and anything that is creative!
.In our classrooms we also love to TALK, we share our ideas and listen to others, especially during the destination reader sessions where we get to read with our partners. The teachers encourage the children to discuss their work and to talk through their ideas. They say that no idea is wrong and we feel confident when we learn.
In Year 3 we love to go to different places. We have fun learning about Ancient Egypt at the Horniman Museum, where we get to handle real life artefacts. We also visit Deptford Creek, where we are transported back to the Stone Age with a full day of activities including making shelters and toasting marshmallows. Mrs Jones loves marshmallows!
At school we enjoy being active and exercising and we take part in a range of sporting activities. We enjoy learning team sports and using our ball skills. We have PE on Fridays. We are very lucky in Year 3 to have swimming lessons in the Autumn term, which we love and it's not too cold. In addition, we have Spanish and computer lessons, which are taught by specialist teachers.
To help us with our learning, we practise our times tables, handwriting and spelling at home. We also complete project homework around our topics.
Thank you for taking an interest in our year group. If you have any questions about anything you have read, please contact Mrs Jones on admin@rusheygreen.lewisham.sch.uk
Have a great day!