Welcome to our Year 5 class page.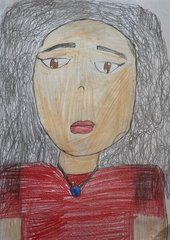 Ms Diaz
5D Teacher/Year 5 Lead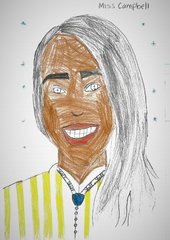 Ms Campbell
5C Teacher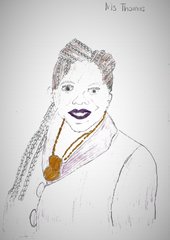 Ms Thomas
5T Teacher
Year 5 Newsletter
Year 5 is led by Miss Diaz, who loves travelling. We are also lucky to have the delightful Ms Campbell who enjoys singing and dancing and the fantastic Ms Thomas, who loves being creative, in particular drama.
The classes in our year group are called: Trinidad and Tobago and Guyana, Spain and Jamaica. Ms Thomas is from Trinidad and Tobago, Ms Campbell is from Jamaica and Miss Diaz is half Spanish so it very easy to remember which classes they teach! Ms Sperb, Mr Macho and Ms Henry support children with their learning and are also there to listen to the children and to brighten up their day.
As part of the Year 5 curriculum, the children learn about: Earth and Space, The Tudors, Going Green and The Caribbean. They learn to think critically and understand the importance of analysing information and having independent thought. One of our favourite activities is debating and discussing current affairs. The children also develop their mathematical skills and practise problem solving. We love hands-on learning in Year 5. Miss Diaz is passionate about art; she loves discussing the work of famous artists and enjoys teaching an array of techniques to further develop pupils' skills. Ms Thomas is a keen historian whose interest inspires the childrens' thirst for knowledge. Ms Campbell is an excellent writer and loves nothing more than introducing children to new words and books.
At Rushey Green, we love to visit places and have a greater understanding of our place and impact on the planet. We enjoyed learning about endangered animals at the Horniman Museum, going to the cinema to watch Wonder and listening to people talking about what it is like to be different in society.
We work hard in Year 5 consolidating all of our learning and we are beginning to get ready to move onto the next phase in our education. To make sure we are ready, homework is set every Friday and is returned to school on Tuesday. Below there are some links to pages and texts that we have found particularly helpful in supporting us with our work in Year 5; have a look and see what you think.
We enjoy being active and exercising and we take part in a range of sporting activities. Some of us have the opportunity to represent our class or school in competitions within the school and outside. To get ready for these and just to have fun, we have PE lessons with our specialist coach on Tuesdays.
We are a very busy year group with all our learning activities, in addition we have Spanish, Computing and Music lessons. These are all taught by our specialist teachers. Although be prepared to answer the register and listen to some instructions in Spanish in Miss Diaz's class. So, you can see that no time is wasted!
Thank you for taking an interest in our year group. If you have any questions about anything you have read, please contact Miss Diaz at admin@rusheygreen.lewisham.sch.uk
Have a great day!