Welcome to our Year 6 class page.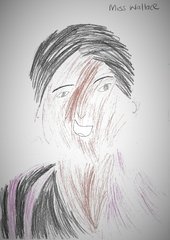 Ms Wallace
Assistant Head KS2/ USA Class Teacher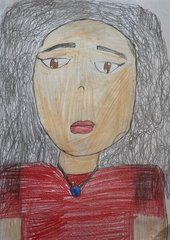 Ms Diaz
Spain Class Teacher
Ms Nwanokwai
Greece Class Teacher
Year 6 Newsletter
Year 6 is led by Ms Wallace, who loves dancing. If you're lucky, you may have seen her busting a move at the school disco or perhaps you've been lucky enough to have been taught to dance by her. Ms Wallace is an avid reader; she'll read just about anything as long it has words! In particular she enjoys children's fantasy stories as well as a vast selection of cultural fiction and non-fiction. Miss Diaz is half-Spanish and half-Irish, born in London. Given her mixed heritage, she loves to travel! She is an avid reader and loves a good thriller as well as Jane Austen.
Miss Diaz is passionate about art; she loves discussing the work of famous artists and enjoys teaching an array of techniques to further develop pupils' skills. She is also a keen historian whose interest inspires the children's' thirst for knowledge. ​
Miss Nwanokwai is Nigerian and her favourite Nigerian dish is Jellof rice, plantain with stewed chicken… YUM! She loves animated films – she has seen Kung Fu Panda over 100 times! Her favourite genre of music is gospel, it always settles me! She likes to read different books whether it is to do with personal or professional development or for pleasure.
In year 6, we have the most talented teaching assistants: Mrs Kurtaj, who is an excellent mathematician, she enjoys helping children and always puts in a 101% in everything she does; Mrs Barber is also an excellent mathematician. In her spare time she likes to take pictures of buildings - she is actually a qualified architect. She has a huge following on social media, with people all over the world liking the pictures she takes on her travels across the globe. Ms Brown (who supports children with a hearing impairment) enjoys all practical activities in particular Art; she enjoys working creatively with the children and watching their skills flourish.
The classes in our year group are called: USA, Greece and Spain Class. Mrs Kurtaj and Mrs Barber really enjoy supporting children in Year 6, especially when they have that 'eureka' moment…oh I get it! It really puts a smile on their face.
All of the staff love creative writing and all of the staff enjoy supporting children to improve in this area. Children in year 6 have the opportunity to write at length all of the time. We read some really engaging core texts like War Horse, Wonder, The Other Side of Truth and Running on Empty. We read and explore these in-depth giving children the chance to scrutinise the text and use their imagination.
In Maths, we have fun working with different types of numbers. The children enjoy learning how to use BIDMAS and Algebra to solve problems. We explore patterns in Maths and conduct investigations in and around the school grounds.
We love teaching Science- learning about Electricity, Evolution and Inheritance. This gives children the opportunity to look at the characteristics humans and animals have inherited from their parents.
Year 6 is hard work but our curriculum is balanced and we learn many different skills. All of the staff are budding artists and extremely creative. We are proud of the team's drawing skills and they certainly don't mind getting their hands dirty, whether it's clay modelling, using modroc to make abstract sculptures or visiting the school grounds or local area to collect resources for environmental art. You will thoroughly be immersed in creativity.
In year 6 we are consolidating our learning as we are beginning to get ready to move on to the next phase in our education. To make sure we are ready, homework is set every Thursday and is returned to school on Monday.
Thank you for taking and interest in our year group. If you have any questions about anything you have read, please contact the team by clicking on the contact us link.
Have a great day!